Basic physics concepts
St. Petersburg Electrotechnical University 'LETI'
Enrollment in this course is by invitation only

About the Course
This course is survey of major concepts, methods, and applications of physics. Topics include a description of motion, Newton's Laws, conservation principles (energy and momentum), waves, thermodynamics, electricity, magnetism, optics, and modern physics. It is for students who need a basic understanding of physics.
The online course is developed for use in distance and blended learning.
Objectives
The study of the basics of the information theory, the algebra of logic, number systems, the theory of algorithms, the basic principles of building a computer and the basics of programming.
Formation of the ability of using computers to solve the most common problems of data processing.
Common Course Outline
Module 1. Mechanics

Lesson 1.1 The main problem of mechanics
Lesson 1.2 Newton's laws
Lesson 1.3 Work and Energy
Lesson 1.4 Impulse and Momentum
Lesson 1.5 Impulse
Lesson 1.6 Implementation of the second Newton's law
Lesson 1.7 The Conservation of Angular Momentum
Lesson 1.8 Newtonian Gravitation
Lesson 1.9 Kepler's Laws of Planetary Motion
Lesson 1.10 Static equilibrium
Lesson 1.11 Friction
Lesson 1.12 Applications of viscosity
Lesson 1.13 Simple harmonic motion

Module 2. Gases

Lesson 2.1 Change of State in gas
Lesson 2.2 Ideal Gas Equation and Absolute Temperature
Lesson 2.3 Processes and Cycles
Lesson 2.4 The law of energy conservation in thermodynamics
Lesson 2.5 Second Law of Thermodynamics: Entropy and Systems
Lesson 2.6 Thermal velocity of molecules

Module 3. Fluids

Lesson 3.1 Pressure Produced by Fluids
Lesson 3.2 Archimedes' Principle
Lesson 3.3 Pascal's Principle
Lesson 3.4 Bernoulli's Principle

Module 4. Electricity and Electromagnetism

Lesson 4.1 Electric force and Coulomb's Law
Lesson 4.2 Electric Fields & Potential
Lesson 4.3 Electric Current
Lesson 4.4 Power and energy in electric currents
Lesson 4.5 Magnetism
Lesson 4.6 Principles of Electromagnetism
Lesson 4.7 Electromagnetic waves

Module 5. Optics

Lesson 5.1 Reflection and Refraction
Lesson 5.2 Lenses and Images
Lesson 5.3 Light waves
Lesson 5.4 Diffraction
Lesson 5.5 Interference
Lesson 5.6 Polarization
Lesson 5.7 Dispersion and Color

Module 6. Atomic Physics

Lesson 6.1 Blackbody radiation
Lesson 6.2 Quantum hypothesis
Lesson 6.3 Photoelectric effect and photons
Lesson 6.4 Bohr model of the atom
Lesson 6.5 Atomic spectra

Module 7. Nuclear Physics

Lesson 7.1 Radioactivity
Lesson 7.2 Alpha, beta, and gamma decay
Lesson 7.3 Nuclear binding energy
Lesson 7.4 Nuclear fission and fusion
Entry requirements
If you pass an introduction test for this course you will be accepted on a course.
Course authors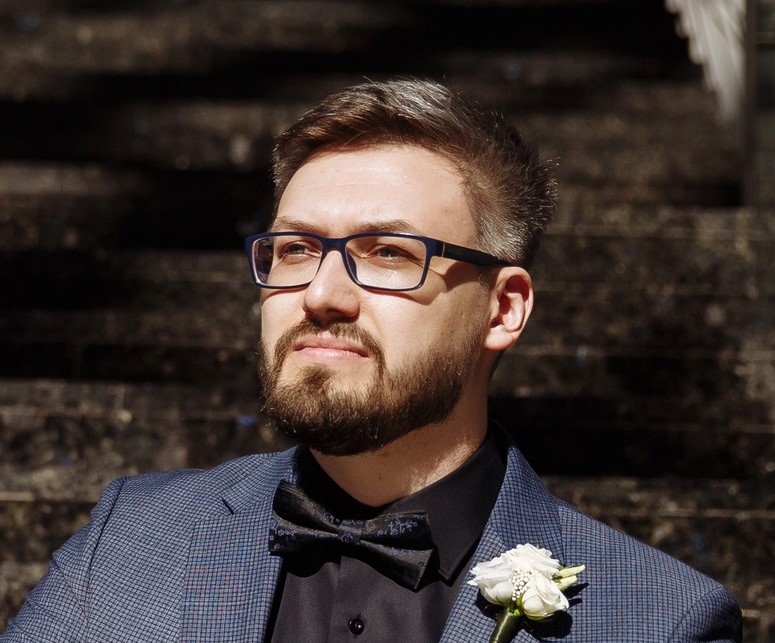 Alexander Kukaev
PhD, Associate professor of Laser Measurement and Navigation Systems Department
---
St.-Petersburg Electrotechnical University «LETI»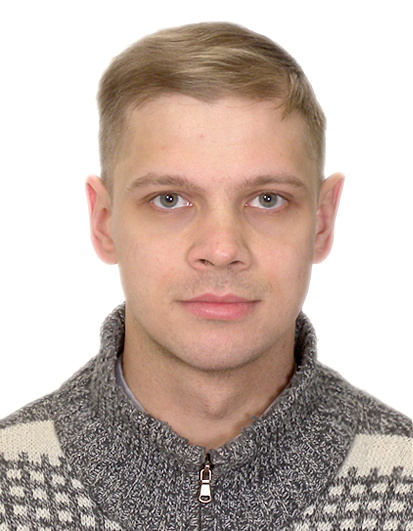 Yuriy Demidov
PhD, Associate professor of Department of Physics, St.-Petersburg Electrotechnical University «LETI»